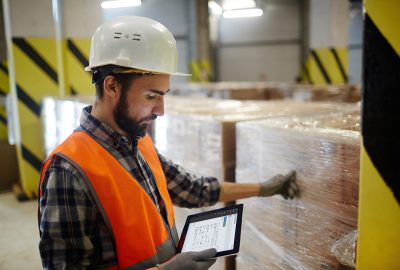 Inventory Control
Managing inventory is time consuming and cumbersome. With the ERP Inventory management system, it's as easy as point and click.  Know what you have, where it came from, who received it, where its located, and how it got there.
Simpletrak 2.0's Inventory system captures and records all the information needed for complete traceability from any device. Be confident that your inventory items have all the history of transactions needed for complete lot traceability (receiving shippers, C of C 's, material certifications, associated planning, pictures, etc.). Access your inventory with a QR code reader for viewing or movement activities. The system comes with notification tools that warn you of items getting low of desired quantities, so you never run out of key components. Create identification labels so you can quickly put your inventory away and have it available when you need it.  
Benefits
Knowing what you have and where it came from is critical in today's manufacturing environment. Keeping all records together in one location, and being able to move them to a job, is key for todays traceability requirements. No more looking around for material certs, or stock over run records when you are getting ready to ship a job. Be confident in knowing that you have all required records needed by your customer when asked to provide them.