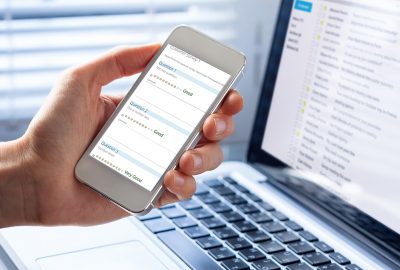 Customer Feedback
The Customer Feedback feature allows you to gather customer survey data, granting greater insight into the customers' perception of your organization.       
Simpletrak 2.0's customer feedback system permits you to set customer objectives, send out surveys, and track the results. You will have the ability to see all the data in a convenient Dashboard, which will then help you identify the areas in need of improvement. All this valuable information is easily displayed with the customer report builder.
Benefits
Having the insight to know what your customers think of your company is a beneficial tool. Keep happy customers by addressing problems before they even happen. Don't guess the facts, know them! Analyze the data that has been collected and know what needs to be worked on. Make sure you are always meeting your customer stated objectives by understanding your customer's needs.